Blog Archives
Hey, world! It's Lora.
As you probably noticed, I haven't been posting for about a month because I've been very busy lately. I'll try to be active and provide you with more interesting content. 🙂 Today's post is connected with planning. This is something I've never written about in my blog but I've been using a planner since September. I was inspired by Haley Pham (my favourite youtuber) and her amazing "Erin Condren" planner. I love keeping everything organized and I thought that this would be perfect for me. I am also a fan of everything handmade, so creating my own planner sounded awesome to me. And that's how it all started…
I used a big notebook and just decorated the cover. In this post I'll try to show you the process of making the planner spreads. I start by drawing the boxes with a colourful crayon. I choose a different colour every time.
After that, I cut banners out of self-adhesive paper, so it's easier for me to stick them to the pages.
Next, I put some sticky notes between the banners on which I write the most important thing for the day.
When I'm ready with the layout. I start writing and decorating. I create the to-do lists for each day and write down all of the events that are going to happen during the week.
I also put the dates above the banners (for example – 17th Monday) and decorate them with different designs. The picture below shows some of the designs that I've done before. The days of the week are written in Bulgarian, so you probably can't read them. 🙂
As you have noticed, I made two banners on the left side which I left empty. I use them to write my goals for the week and some blog ideas. I sometimes put a picture or a quote that will keep me motivated throughout the week.
I have a few packets with a variety of different stickers and I love to put them in my planner spreads. I also use a lot of colourful markers and pens, so my activities and tasks are organized by colours.
That's everything! I'm ready! Here's a picture of the final result and some of my previous planner spreads.
This was my first planner post ever. I'm willing to make more of these because I'm slowly becoming a real planner addict. I hope you enjoyed seeing my planning routine. I would love to read your comments and thoughts, so don't forget to leave them below. I recently made an Instagram account of my blog (@my.messy.blog) and you can follow me there too. Bye, guys!
xoxo, Lora
Hey, world! It's Lora.
It's 2017 and I'm really excited to start this new adventure, achieve my goals and conquer my fears. I hope that this year will be very successful and full of happiness…even if it isn't, I'll make it! ❤ I hate when people say: "new year, new me". Everyone is still the same and nothing has changed, unless you do it! So think of the new year as a fresh start and a new beginning. Make your life better, try new things and don't complain because everything is in your hands. In this post, I'll try to show my new year's resolutions and goals, so let's start!
1. Get more sleep!
This is something I've always wanted to achieve. I go to bed late almost every day and that's my worst habit. I study a lot because I want to have good marks and because of that, I'm not getting enough sleep. This is really bad for my body because I'm still 13 and I'm growing. I'll definitely try to change it and get enough sleep.
2. Go to The Center Summer Dance Camp 2017
As you may know, I often go to dance camps which are organized by the dance school I go to. So I really want to attend the next one in September. That would be awesome because I learn a lot during these camps and I find new friends. We have classes with many different choreographers. Having the opportunity to experience all of this, helps me grow as a dancer and improve my skills. If you want to learn more, you can check out my post about the last camp I went to. 🙂
3. Get my PET certificate of English
I've been studying English for about eight years and I love it. I already have 3 certificates and this year, I'm going to have an exam for the level PET (Preliminary English Test – B1). I'm currently preparing and studying for it. The exam will be in June, so wish me good luck!
(my planer! featuring my new year's eve plan & my new year's resolutions)
4. Reach 400 followers
Blogging is something very special for me. I share all of my adventures in life in my blog. My goal this year is to engage as many people as I can in this journey… and make them feel like home here. "My Messy Blog" is growing and I'm very proud of it. I'll try to reach 400 followers in 2017 and let's hope that my dream will come true.
5. Have good marks on my final exams
In Bulgaria, all of the seventh-graders take really important exams in the end of the year which are called "maturi" (матури). There are three exams – Bulgarian Language, Maths and English. You have to be prepared very well for them because your final result will tell in which high school you're going to study for the next 5 years. So you probably understand why I'm so worried. My goal is to have good marks on them. I have to work very hard to achieve this but I'm sure that I can do it and I won't give up!
6. Visit a foreign country
Believe me or not, I've never been abroad…. I've always wanted to visit a foreign country and I hope that this year, I'll finally have the opportunity to travel abroad. I would love to see Rome, Paris or Amsterdam, but my dream is to go to Rio de Janeiro.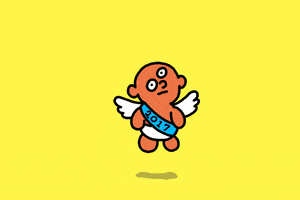 I'm sure that the best is yet to come and I'll try to be positive this year. So should I say…"Hello, 2017! Hope you'll be a good one!" 🙂
xoxo, Lora